Study Group of CETC Visited Mr. Wang Hejun, Economic & Commercial Counselor of Embassy of People¡¯s Republic of China in the Republic of India
2014-08-04
¡¡¡¡
Led by Chairman Song Xushan and Secretary General Yu Yanzhong, Study group of China Entrepreneurs Thought Club visited Mr. Wang Hejun, Economic & Commercial Counselor of Embassy of People's Republic of China in the Republic of India during their visit in India.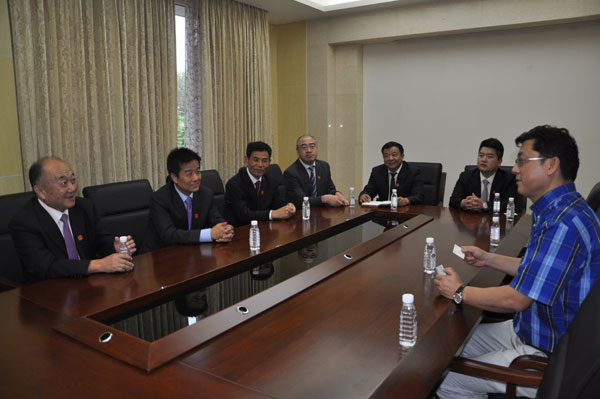 Commercial Counselor Wang Hejun (1st from right) held talks with study group members of CETC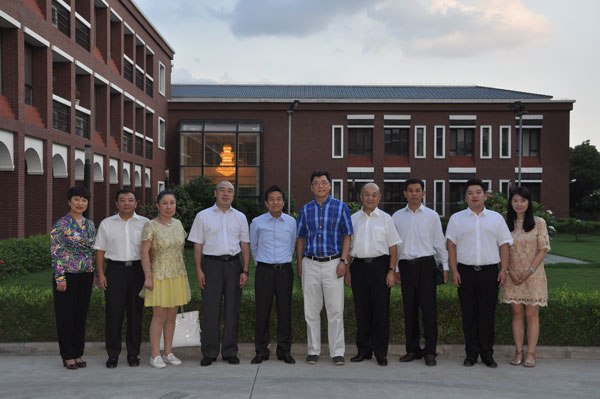 Study group of CETC took a photo with
Commercial Counselor Wang Hejun(fifth from right)
¡¡¡¡
Economic & Commercial Counselor Wang Hejun introduced basic information about India to our members. The members of our study group said his introduction made them know more about the investment and trade information about India and is valuable reference for Chinese companies to enter Indian market.
Besides, invited by World Trade Center (WTC) in India, the study group visited their industrial park which is under constructing in Nodia. WTC is comprehensive industrial park comprising offices, hotels, restaurants, salons and fitness centers.
¡¡¡¡
Secretary General Yu Yanzhong said, China and India are two big countries whose population is over 2.5 million together. Both countries are developing fast in recent years and will have greater development in the future. CETC would like to deepen cooperation with India China Trade Center (ICTC) and promote the developing of the program of "Mandarin City "and provide help to Chinese companies for their investment and business development in India.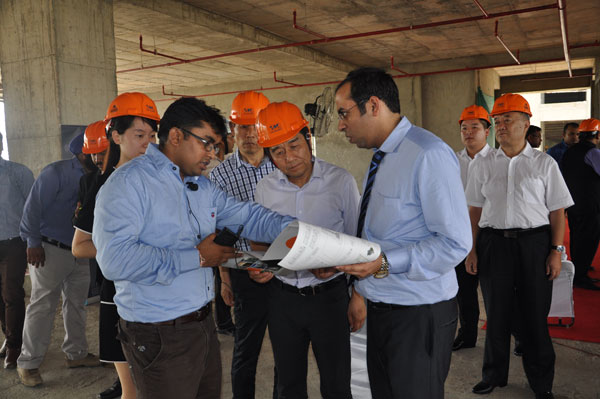 Secretary General Yu Yanzhong visited the under-construction Industrial park of World Trade Center (WTC) in India